Pictures from Madison's Annual Dog Jog (sponsored by the UW School of Veterinary Medicine). The event raised more than $34,000 for homeless animals and shelters.

These guys made it to the UW weekly magazine. No need to explain why: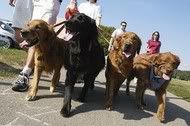 I'm not really into boxers, but this picture shows that the puppy factor beats breed. The little guy on the left, or rather his owner, won some sort of prize because his owner had raised the highest amount of pledges.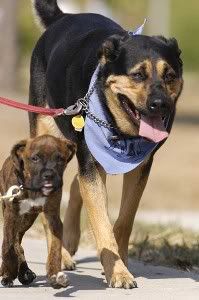 And finally - a girl and a puppy sharing a stroller - a popular mode of transportation for puppies towards the finish line: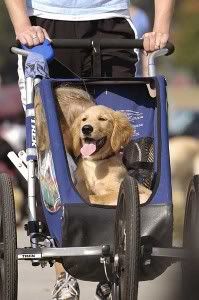 All pictures:
Photo © UW-Madison University Communications, 608-262-0067